table
XENON LUX
WITH PRINTED TABLE TOP
Extending table with modern pattern on the top
Table XENON LUX presents a modern design and has many application possibilities. Perfectly designed – the traditional four legs have been replaced by a solid X-shaped base. In its basic form it has the following dimensions: length: 160cm, width: 89cm, height: 75cm. Thanks to two inserts placed under the top it is possible to extend the table to 208cm or 256cm. The table was made of the highest quality materials – the top is made of HUBERTUS SUPER PRINT board. The surface of the table top was printed with the use of an innovative printing technology – liquid polymer inks which polymerised under the UV radiation of LED lamps. This results in the hardening of the print. Smooth spreading of the table top is possible thanks to the use of top class synchronous guides.
TABLE DIMENSIONS XENON LUX:
width: 89 cm
height: 75 cm
length: 160 cm with the possibility to extend it
to 208 cm or 256 cm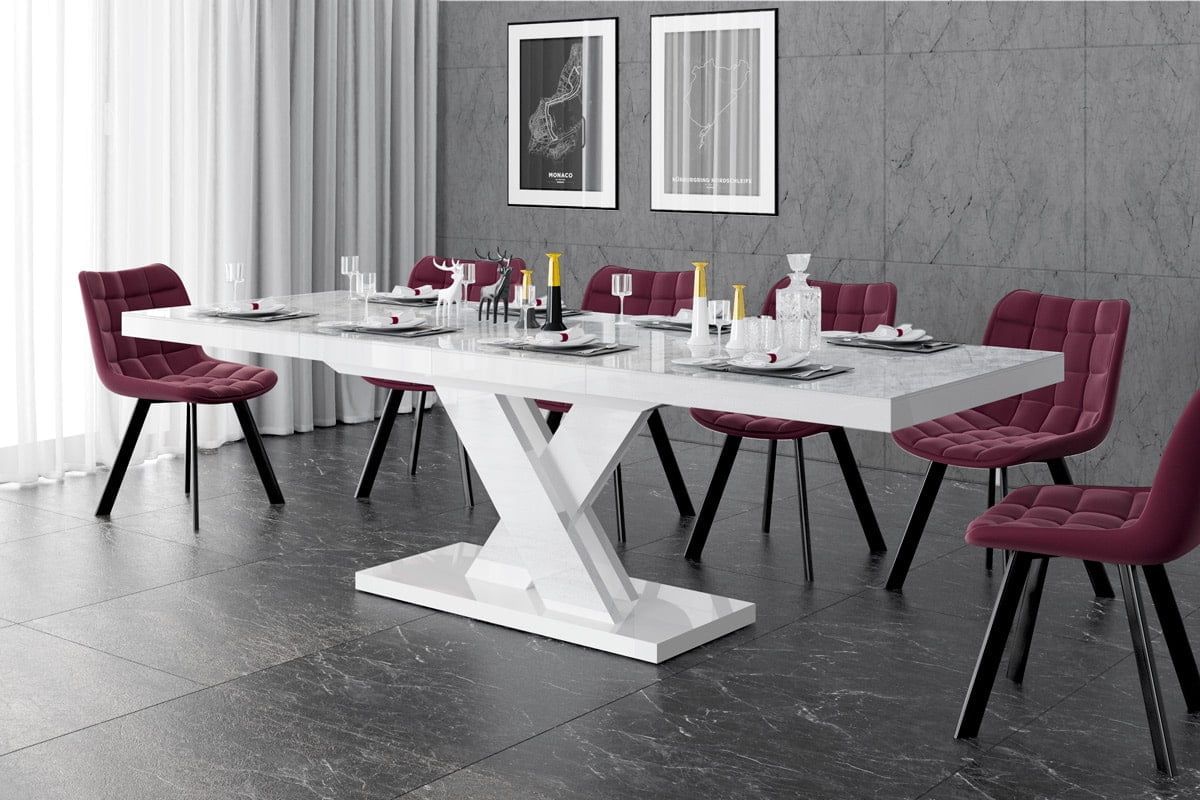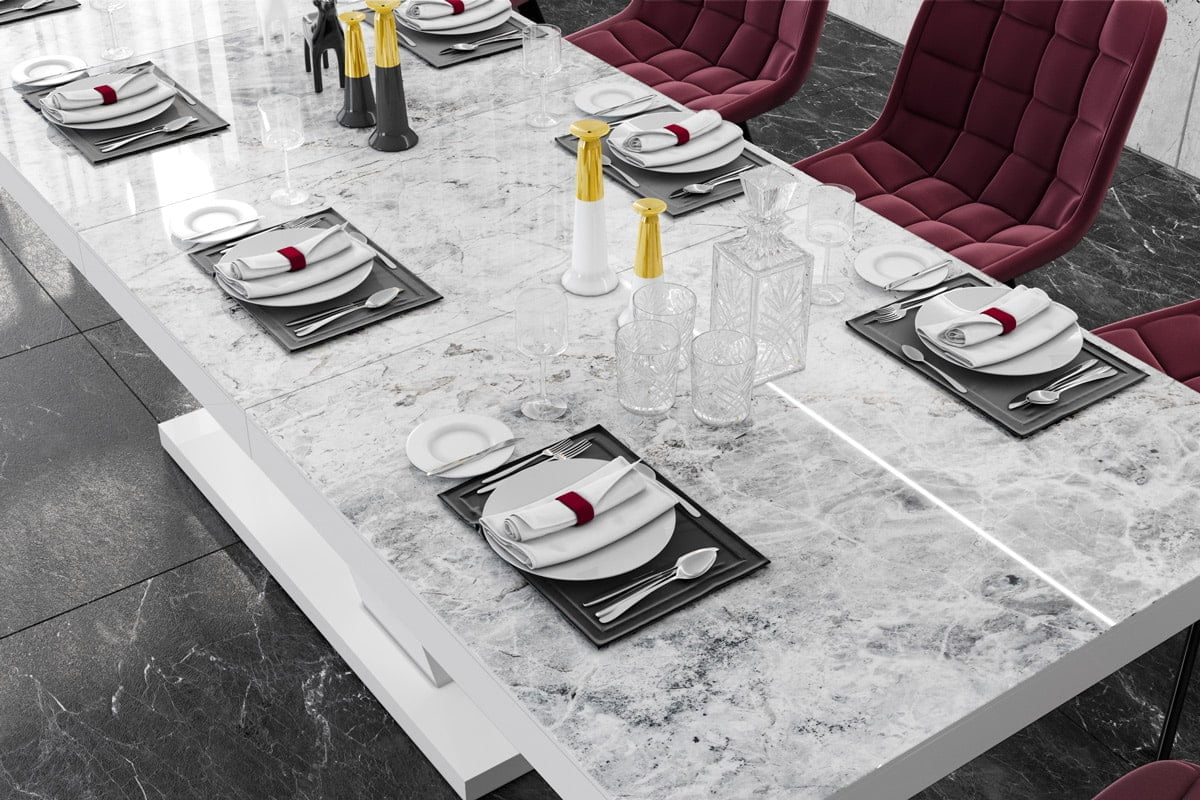 ANY QUESTIONS ABOUT THE PRODUCT?
LET US KNOW