table
LINOSA LUX
extending dining table 
 Modern extendin dining table
LINOSA LUX table – has the option to extend the top to 208 cm or 256 cm. The table surface is made of MDF covered in high-gloss or deep matt acrylic. The inserts for extending the table are located under the top, which is held by two legs in the shape of triangular prisms connected by three chromium profiles. High quality furniture board was used to manufacture the table, along with synchronised slides and chromium-plated profiles.
DIMENSIONS OF AVERSA LUX COFFEE TABLE
length: 160 cm – 208 cm – 256 cm
width: 75 cm
height: 75 cm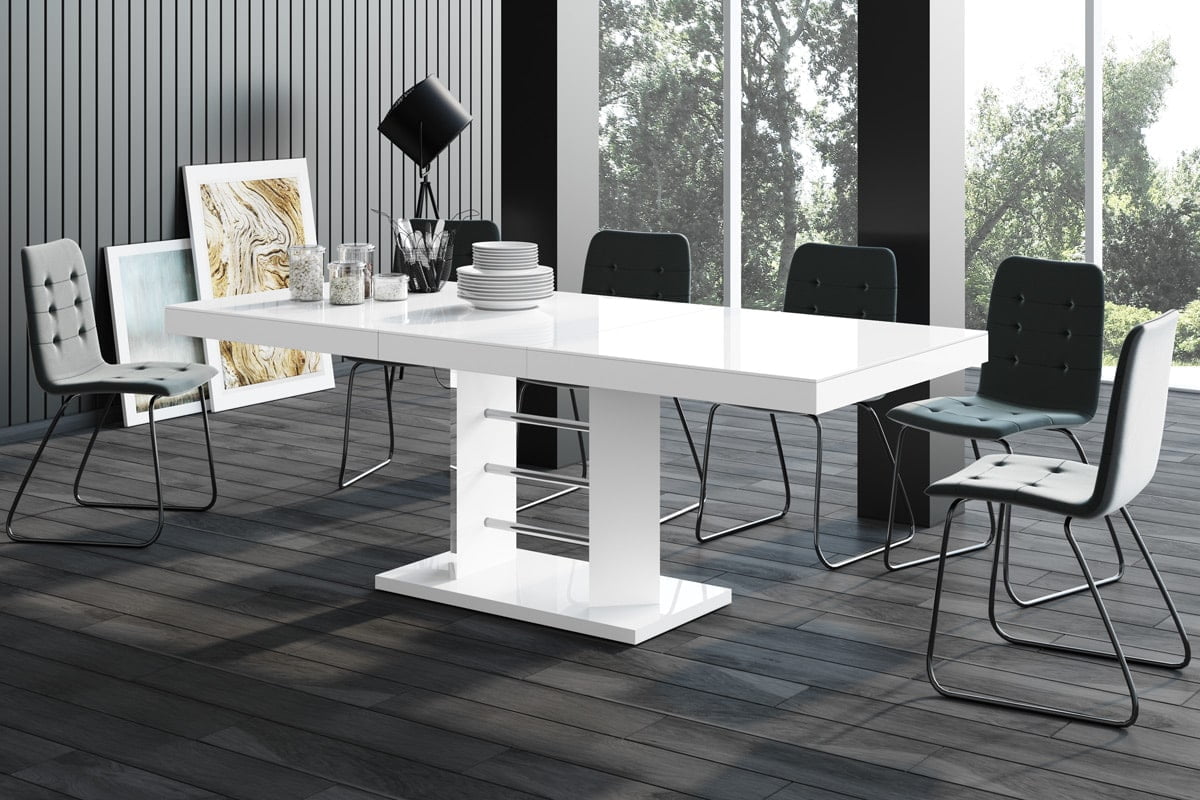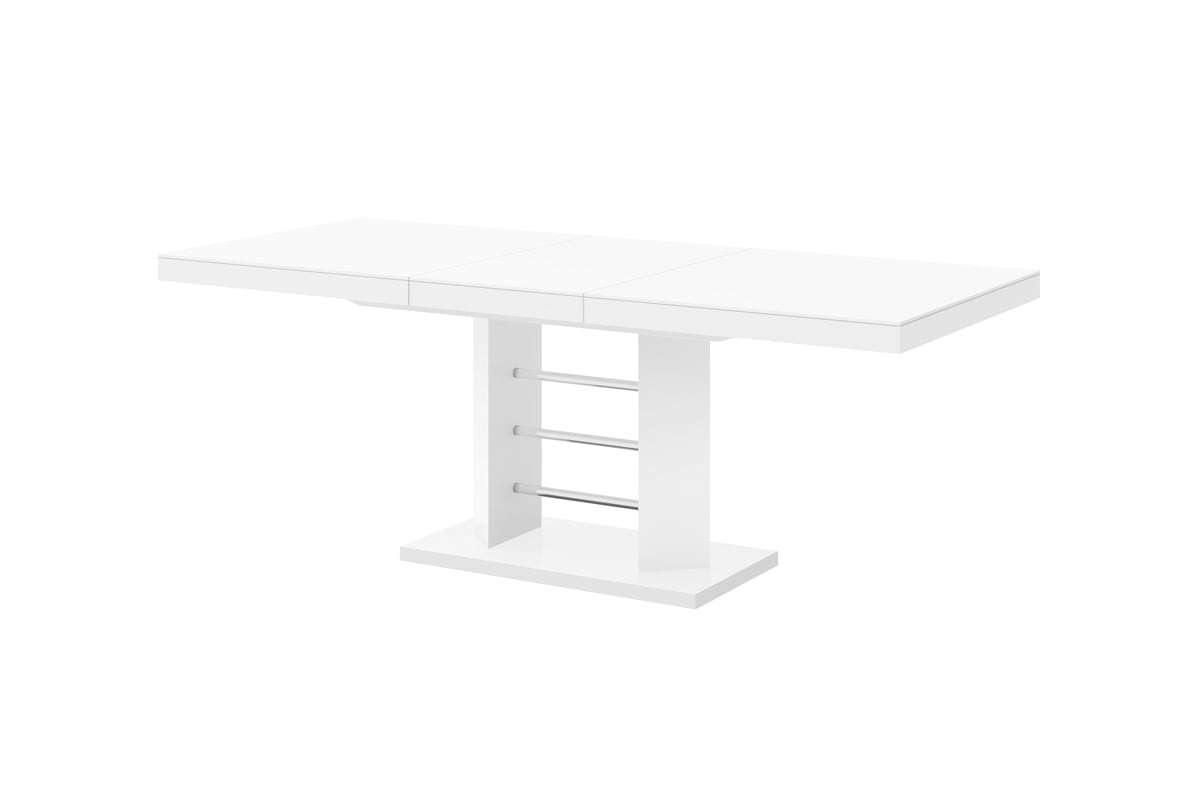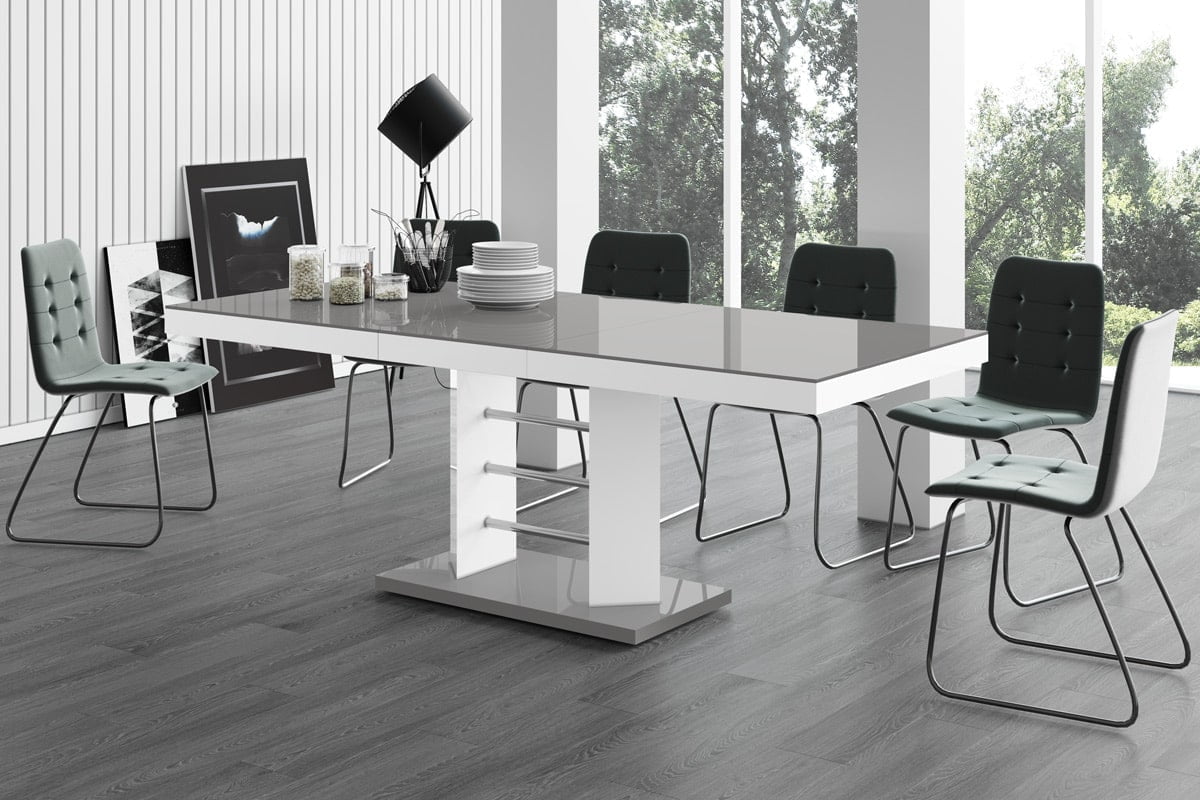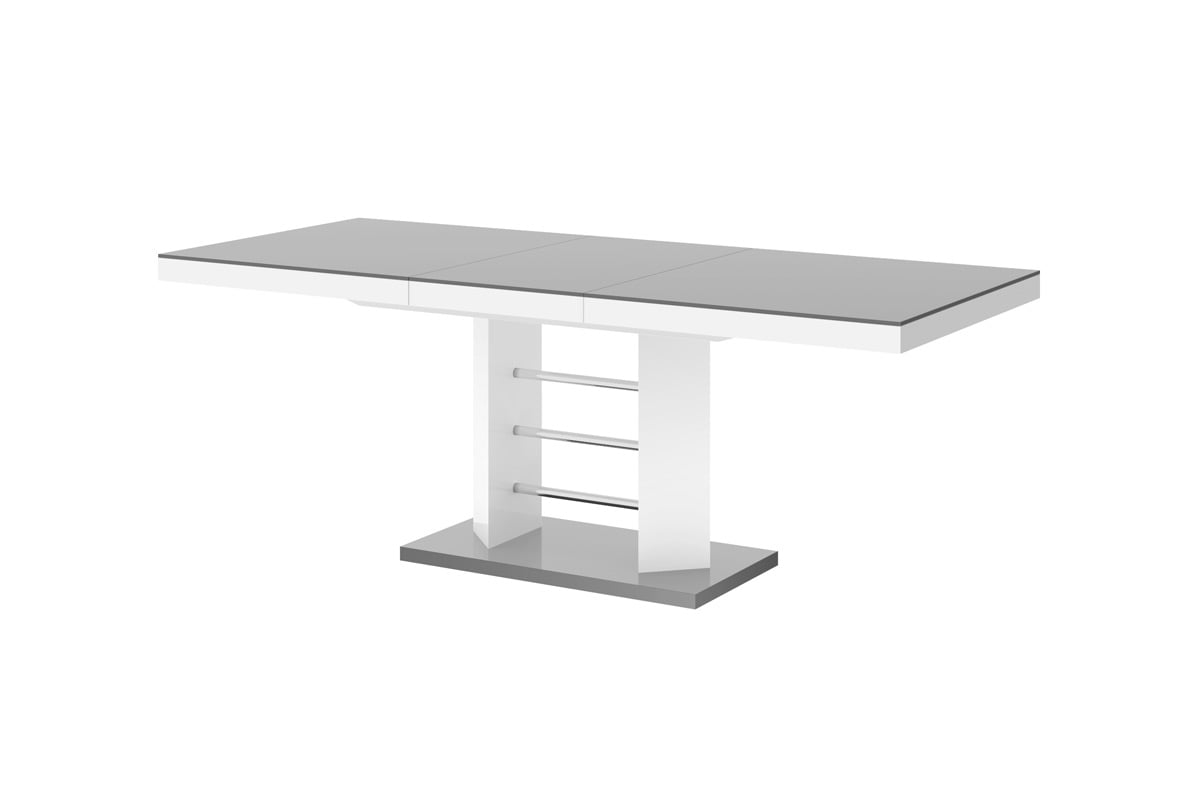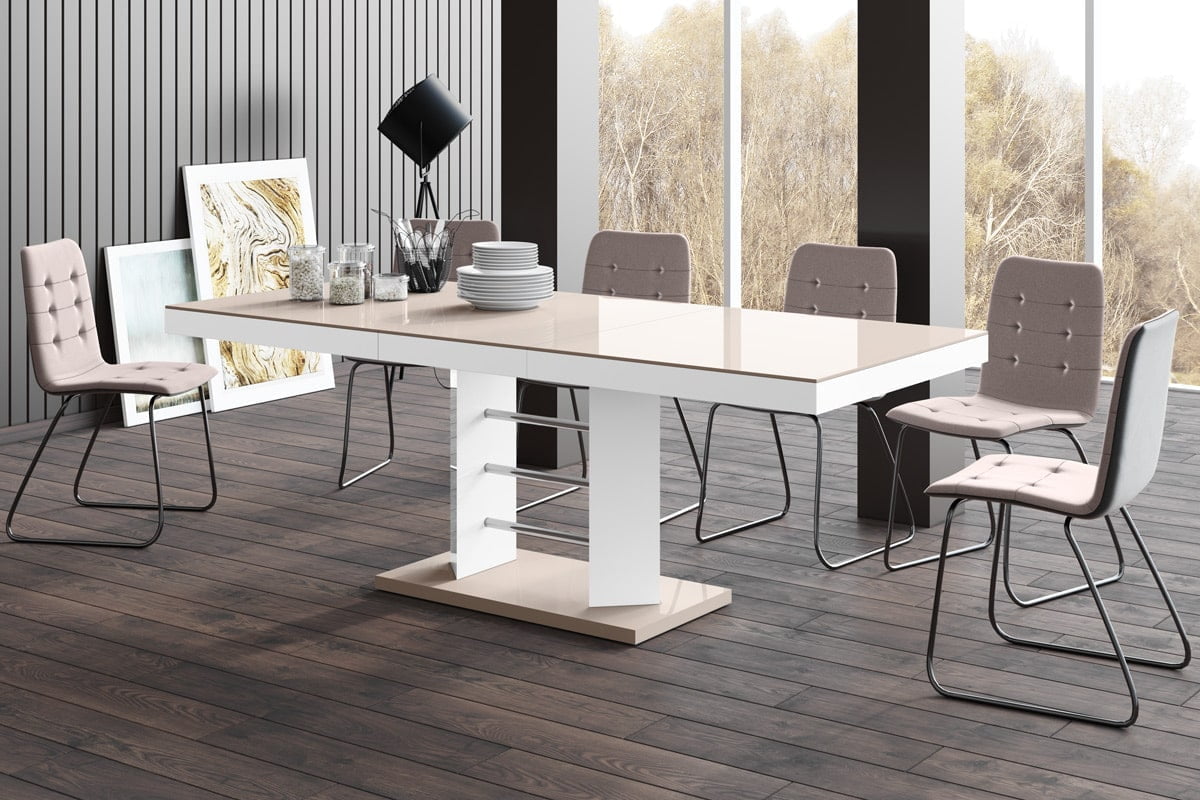 ANY QUESTIONS ABOUT THE PRODUCT?
LET US KNOW