Coffee table 2 in 1
AVERSA MAX
extending table top and adjustable height
Modern coffee table that can be transformed into a table
AVERSA MAX New in our offer. AVERSA MAX bench is
certainly the perfect choice for someone looking for functional furniture. Thanks to the possibility of unfolding and lifting the top the bench can be transformed into a table in a few simple steps. Additional shelves and a drawer make the coffee table not only a stylish but also functional piece of furniture.
Extendable from 120 to 170 cm.
Height can be freely adjusted between 56 and 76 cm.
The whole is made of the best quality materials. The main material here is MDF covered with high-gloss acrylic mat.
Available in several fashionable colour versions.
DIMENSIONS OF AVERSA LUX COFFEE TABLE
length: 120-170 cm
width: 75 cm
height: 56-76 cm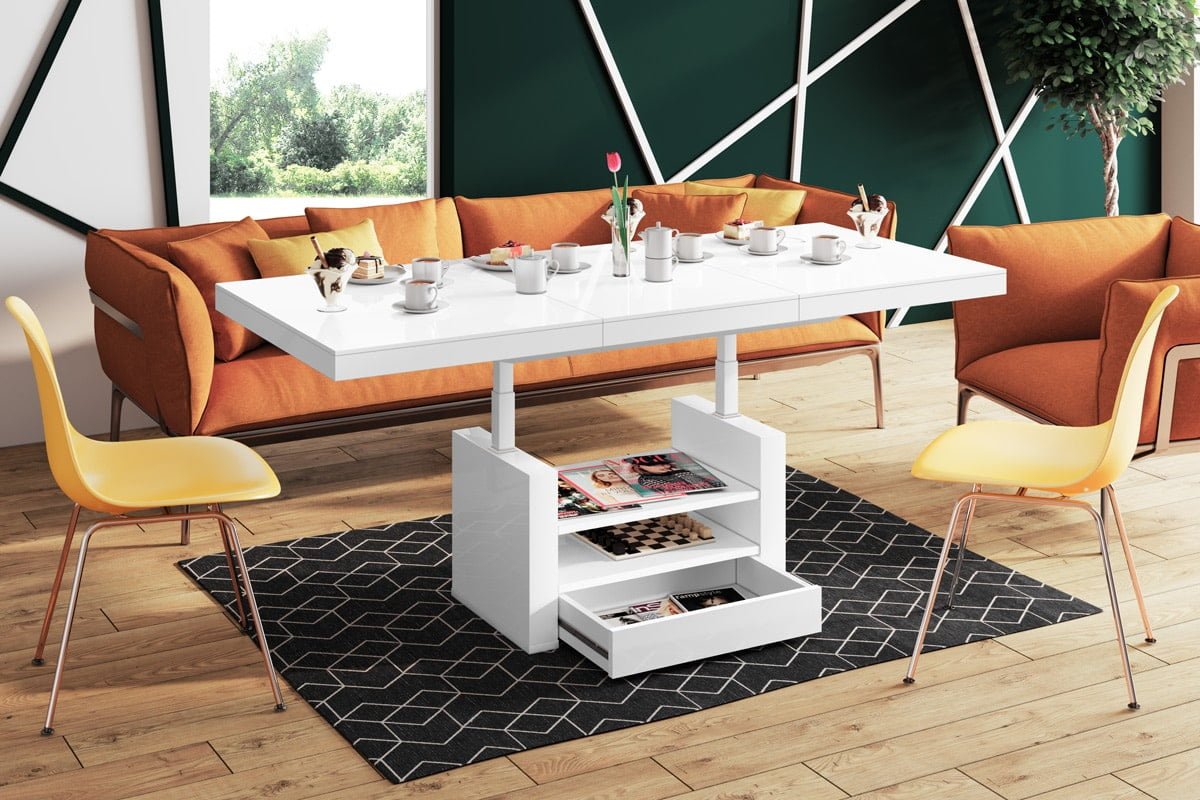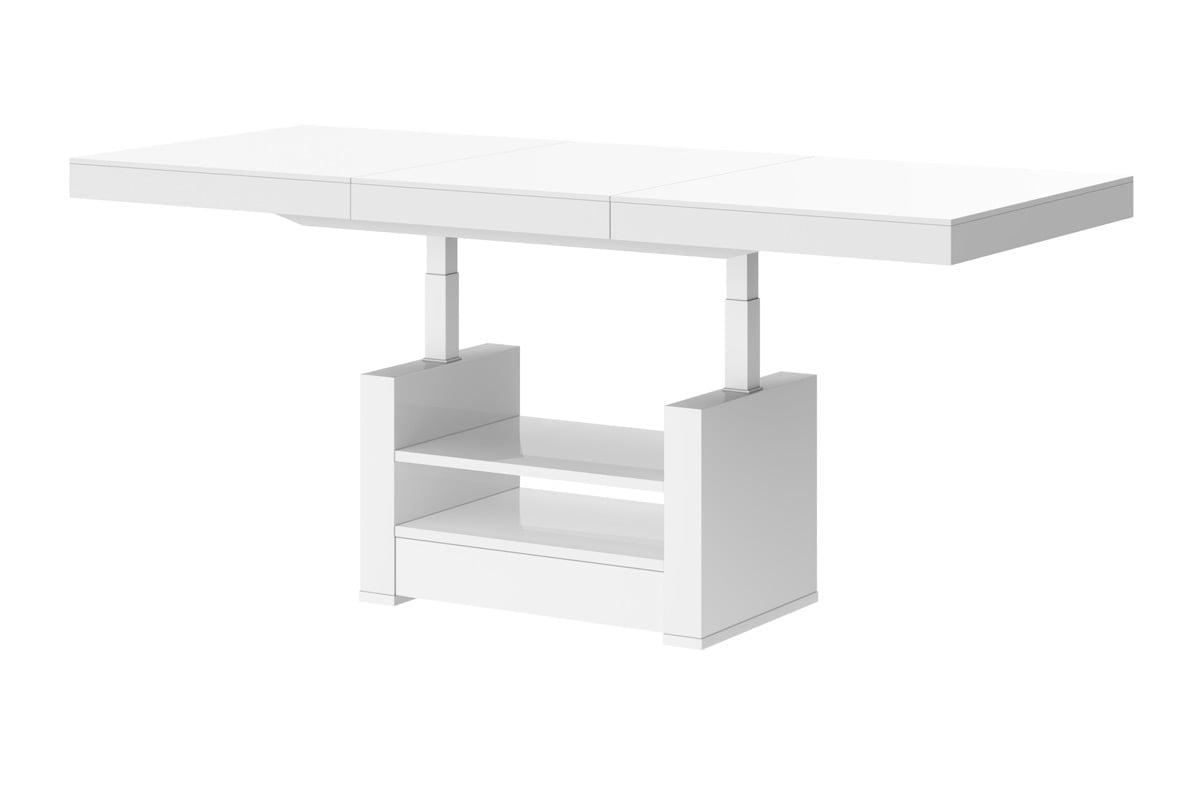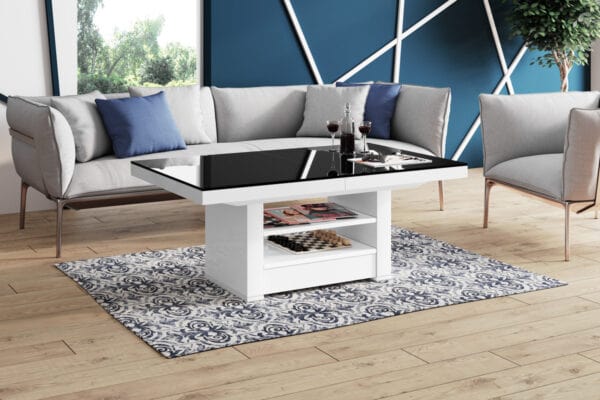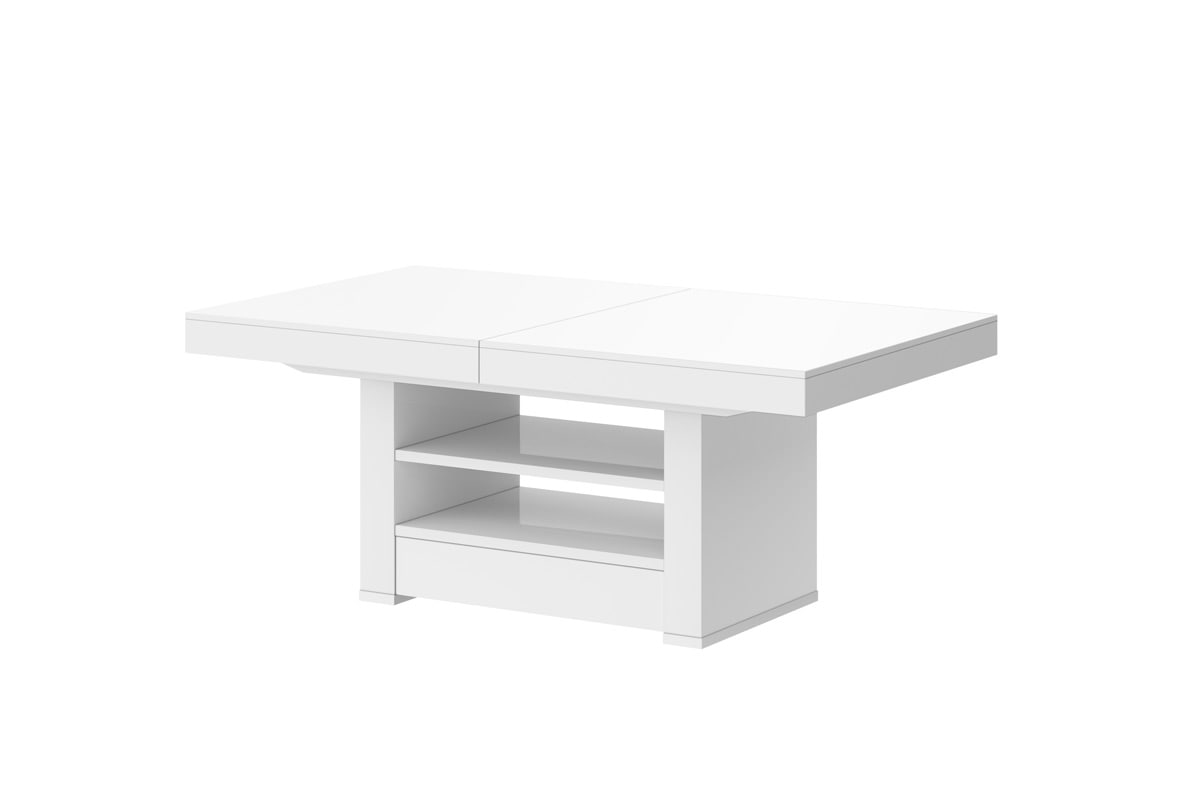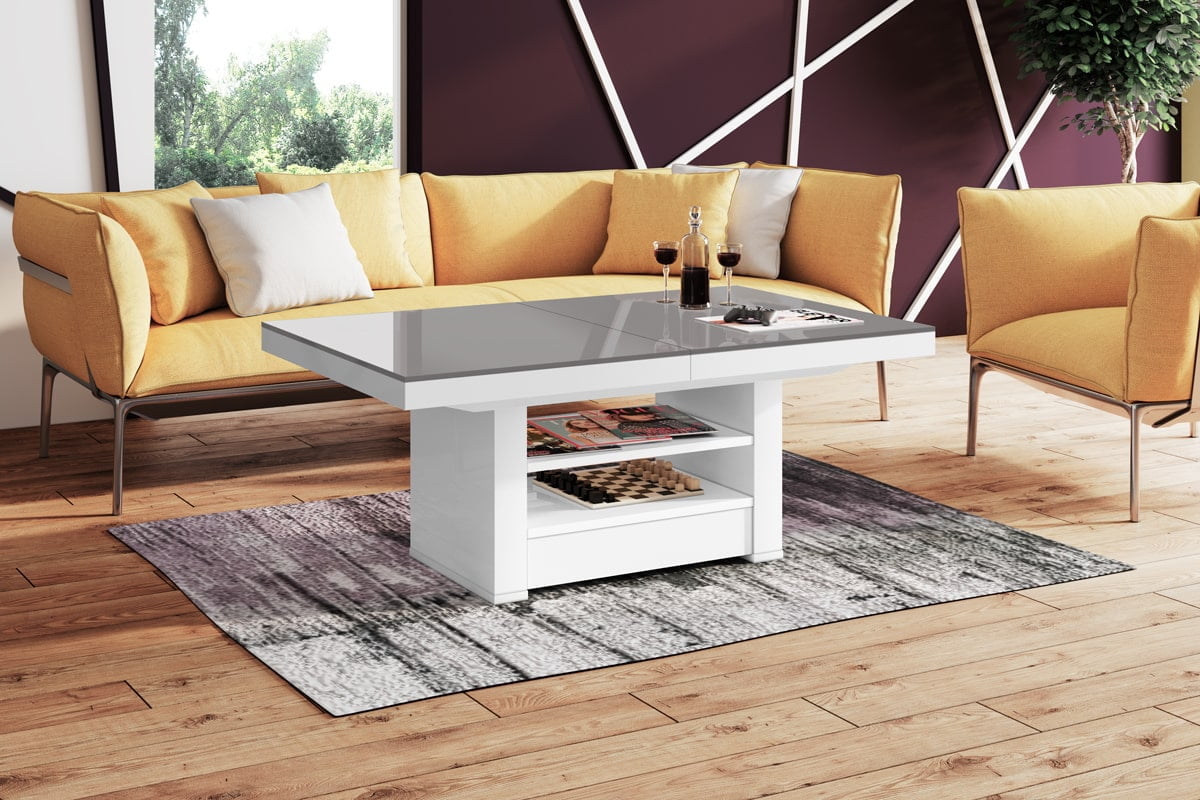 ANY QUESTIONS ABOUT THE PRODUCT?
LET US KNOW